The Best MMA Gyms in New York 2023
Best New York MMA Gyms 2022
Looking for the best New York MMA gyms of 2022? We've got you. 
Rashad Evans, Jon Jones and Chris Weidman are just a few of the big names who've emerged from gyms in New York, where they hit it raw, honing their legendary skills before arriving at the epicenter of the fighting world. 
And if you have any aspirations of following in their footsteps, or if you're just looking to get fitter and learn self-defense skills, you'll need to find the best gyms in New York for fighters. 
In this article, we're going to take a look at the 6 best MMA gyms in New York right now. The purpose of this guide is to help you weigh up your options and decide which gym might be the best one for you. 
Fight Factory NYC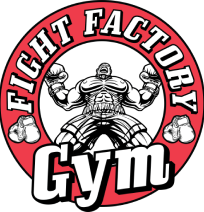 Location: 2915 Ocean Parkway Service Rd, Brooklyn, NY 11235, United States
Fight Factory NYC is dedicated to MMA training.
Situated in Brooklyn near where Tyson grew up, this gym is fundamental to the local community, where men and women need a release - and a chance to develop their MMA skills all week-long.
To that end, Fight Factory is open all seven days of the week, it's home to an MMA octagon and a trio of boxing rings, and there are six different training zones where you can learn the art of combat. 
Kings Combat Fitness
Location: 98-120 Queens Blvd, Rego Park, NY 11374, United States
Kings Combat Fitness is aimed at both adults and kids who want to take classes in Muay Thai and Brazilian Jiu Jitsu. 
You can also refine your Strong Man skills here, and the gym is renowned for producing a string of professional fighters, as well as an 8-year old kickboxer who went on to fight at Madison Square Garden. 
We highly recommend it to families who want to get their little ones started in combat and fitness training, there's a super warm and friendly atmosphere, and there's a free class available for new members. 
Modern Martial Arts NYC 
Location: 220 East 86th St, New York, NY 10028, United States
Modern Martial Arts NYC is based in Manhattan. It teaches Brazilian jiu jitsu, MMA, kickboxing and self defense, and it's open all week long. 
The gym was established more than 10 years ago, and over the years it's cemented a reputation for changing people's lives, getting them in shape and molding them into high-level fighters. 
Kids are welcome and there are actually 5 locations to choose from: Midtown, Astoria, Tribeca, Upper West Side and Upper East Side.
Classes are fairly small, which has the advantage of ensuring you get dedicated personal assistance, and strength and cardio training is available. 
Ronin Athletics 
Location: 265 Madison Ave FL 5, New York, NY 10016, United States
Located on Madison Avenue, Ronin Athletics is one of the most inclusive MMA gyms in New York. 
It's ideal for anyone who wishes to master Brazilian Jiu Jitsu, but you can also take up classes in kickboxing and - of course - MMA.
Self-defense, meanwhile, is at the heart of what this gym is all about, with Ronin Athletics' coaches giving people the tools needed to help them to stand up for themselves. 
The team is highly experienced and have been teaching the art of combat for over 20 years, the gym opened in 2001, and there are free introductory classes available. 
Radical MMA
Location: 235 W 29th St, New York, NY 10001, United States
Radical MMA is led by René Dreifuss, a highly experienced MMA fighter who fought for several years in and around NYC. 
His gym is aimed at anyone who's either looking to get some practice in and learn the ropes of MMA, or who's looking to turn professional and take a shot at the UFC. 
Just a few things are required: You need to respect everyone else and you need to hold yourself to a high standard. 
You can sign-up for a monthly membership, six-month membership or a year-long membership. 
Classes here include Jiu Jitsu, shoot boxing and self defense.  
Pure MMA
Location: 104 W 14th St, New York, NY 10011, United States
Pure MMA is essentially what's known as a direct training program. This means you'll receive your MMA training from experienced instructor Matt Derosa 1:1. 
Does the program work? 
According to numerous customer reviews - yes. 
If you like the idea of personally getting on a call with Matt to see if this is the best way to learn MMA for you, you can call him on (646) 234-9789. 
Matt has been teaching for more than 15 years, he's got a string of highly-satisfied students, and under his tutelage you'll learn how to level up as a fighter, both physically and mentally. 
…
These are the 6 best New York MMA gyms that you can join today. 
As always when choosing a gym, it's a good idea to see if there's a free trial available. If there is - take advantage of it! This is the best way of testing the waters to see whether or not a gym is the right one for you. 
Whatever you decide to do, we wish you the best of luck - and to stay hard/